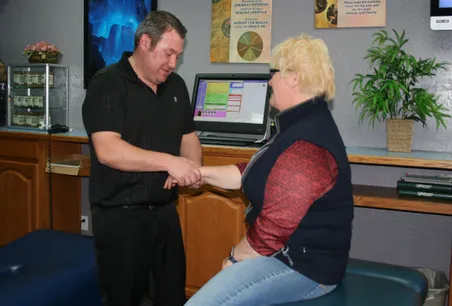 A typical patient visit in our office can range from 5 to 15 minutes (so it doesn't take up half of your day).
Sign In and Treatment
When you enter the office, you will sign in, talk to our front desk staff about your progress, and then be taken back to our adjusting room. You will then see the Doctor for your chiropractic adjustment.
Scheduling Follow Up Appointments
Afterwards, follow-up appointments are recommended (if necessary), and you are sent back to the front desk for the completion of your visit.

Contact Inline Chiropractic Group today to make an appointment.