Paperwork and Consultation with the Doctor
When you come into our office for your first visit, we will give you our new patient intake forms to complete. When finished, you will be taken into a consultation room where you will meet with the Doctor to discuss your current condition(s).
Chiropractic Exam, X-rays and First Adjustment
Next comes a thorough examination and x-rays if the doctor feels they are necessary. We have our own x-ray facilities on site. We believe in providing complete service to our patients with the highest level of care that we can provide, so we do take x-rays on most new patients. After your x-rays and examination have been completed and contraindications have been ruled out, a Chiropractic adjustment will be performed.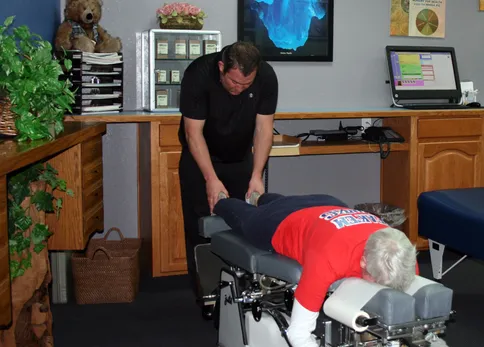 Follow Up Appointments
We will then set up a follow-up appointment, as well as a time for you to attend our Chiropractic Orientation, followed by your Report of Findings/X-ray report. Before you leave, our front desk staff will provide you with welcome information and set up your follow-up appointments. Your first visit can take up to an hour, so please plan accordingly.
Take a look to see what you can expect during yoursecond visit.
Contact Inline Chiropractic Group today to make an appointment.