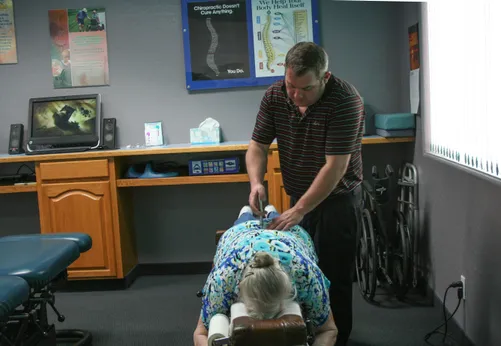 WHAT TO EXPECT ON YOUR FIRST VISIT
Brief Paperwork
When you come into our chiropractic office, we have some brief paperwork for you to fill out. The paperwork provides us with information about yourself and your current condition.
Consultation
After the paperwork is completed, you will have a consultation with the doctor to discuss your health-related problems, concerns, as well as potential treatment options. It is important to tell the doctor your particular goals for receiving care.
History and Examination
In order to determine what your actual problem is, the doctor will ask you questions and gather information from you about your current condition. He will then do specialized tests to determine which tissues are affected and to what extent.
X-Rays
Your specific condition may require us to do x-ray studies to assist us in developing the most effective treatment plan for you. We have an x-ray facility on site, so they will be quick and easy.
Same Day Treatment
Next, patients will generally receive their first treatment the same day. Prior to leaving, you will be given instructions on what you can do at home. This may include ice or heat applications. The doctor will advise you if you need to avoid certain positions or activities and may recommend certain types of exercise geared to relieve symptoms and increase overall healing.
Schedule Your Next Appointment
We will then schedule your next appointment to go over your x-rays and give you a recommendation for future care. Treatment options, goals for outcomes, and options for your specific condition will be discussed in this Report of Doctor's Findings.
Inline Chiropractic Group – Zerba Chiropractic, P.C – Your Chiropractor in Sierra Vista